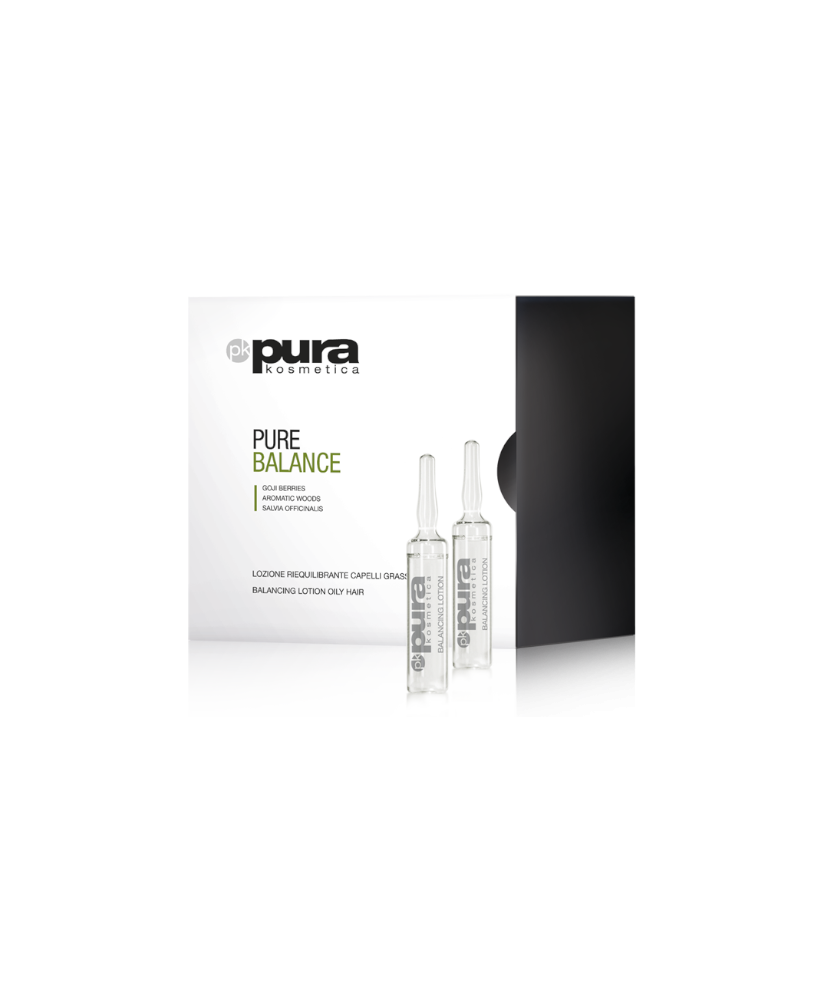  
PURA BALANCE LOTION 12x6ml.
BALANCING LOTION
OILY SCALP AND HAIR
Pago Seguro
Envíos en 48/72 horas
15 días de devolución
Ideal lotion for normalising the production of sebum and leaving a fresh feeling on the skin. Provides an immediate and pleasant fresh feeling. The sage contained in the formulation purifies the scalp and reactivates micro-circulation.
DIRECTIONS
Apply on the skin with the help of the nozzle, massage with fingertips and do not rinse.
NATURAL ACTIVE INGREDIENTS
Goji berries - anti-oxidant, protecting against UV rays
Carob wood - anti-ageing, nourishing and soothing
Cherry wood - anti-ageing, nourishing, energising
Walnut wood - detoxifying, nourishing, protects color
Sage - sebum balancing, purifying, antiseptic