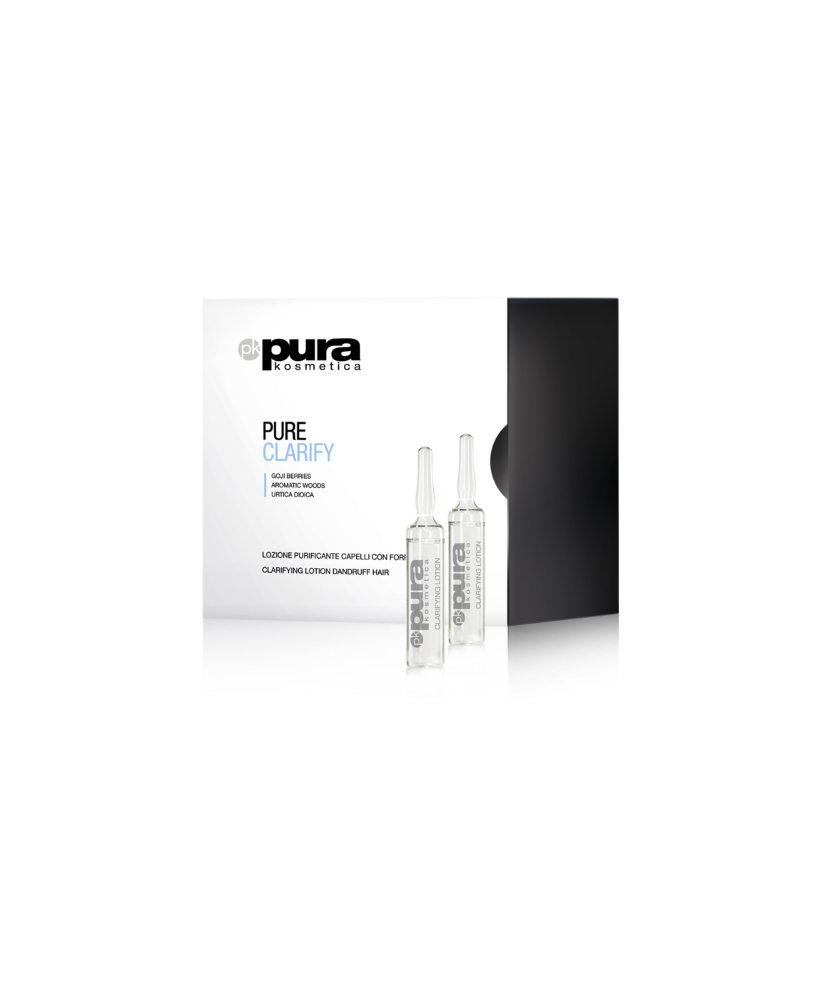  
PK PURA CLARIFY LOTION 12x6ml.
Purifying scalp lotion with dandruff.
Pago Seguro
Envíos en 48/72 horas
15 días de devolución
The enriched formula is ideal for purifying the scalp eliminating the flakes due to dandruff plates. It gives an immediate feeling of freshness. Thanks to Nettle it relieves itching.
HOW TO USE
Apply to the scalp with an applicator, massage with the fingertips without rinsing.
CONTAINER
12x6 ml