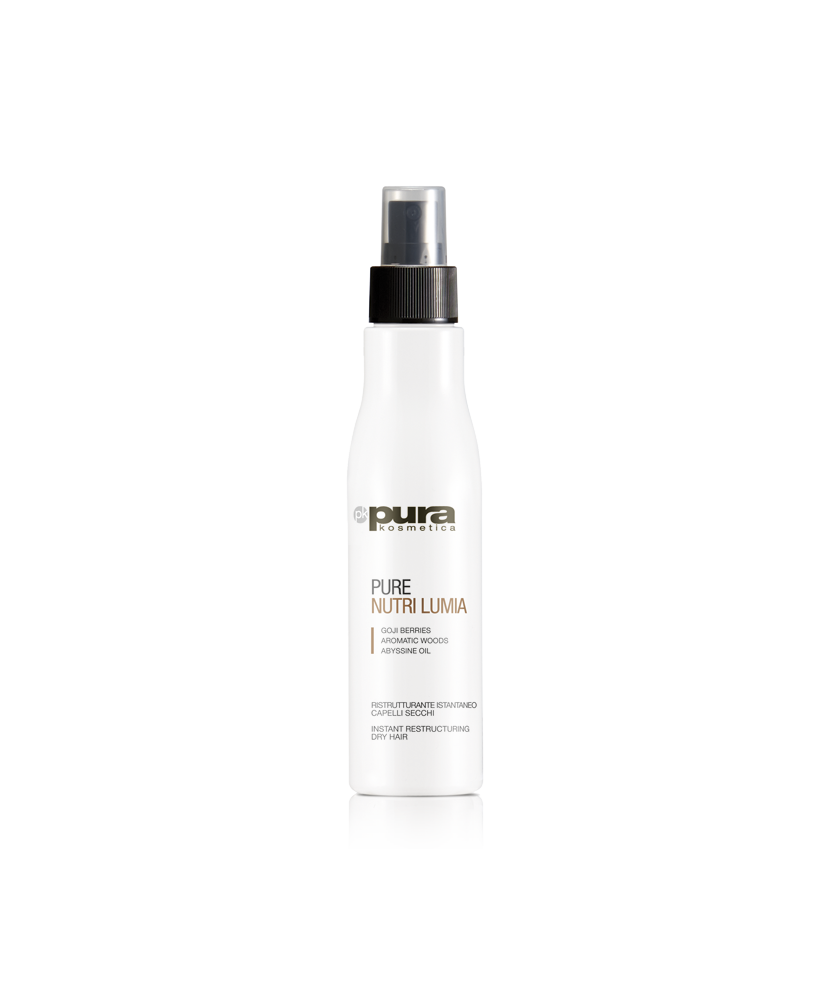  
PK PURA NUTRI LUMIA INSTANT 150 ML.
INSTANT RESTRUCTURING
DRY HAIR
Pago Seguro
Envíos en 48/72 horas
15 días de devolución
It is restructuring treatment that deeply nourishes dry hair. Abyssinia oil penetrates quickly into the skin and gives extraordinary brightness.
DIRECTIONS
Spray the product on damp or dry hair and do not rinse.
NATURAL ACTIVE INGREDIENTS
Goji berries - anti-oxidant, protecting against UV rays
Carob wood - anti-ageing, nourishing and soothing
Cherry wood - anti-ageing, nourishing, energising
Walnut wood - detoxifying, nourishing, protects color
Abyssinia oil - nourishing and brightening