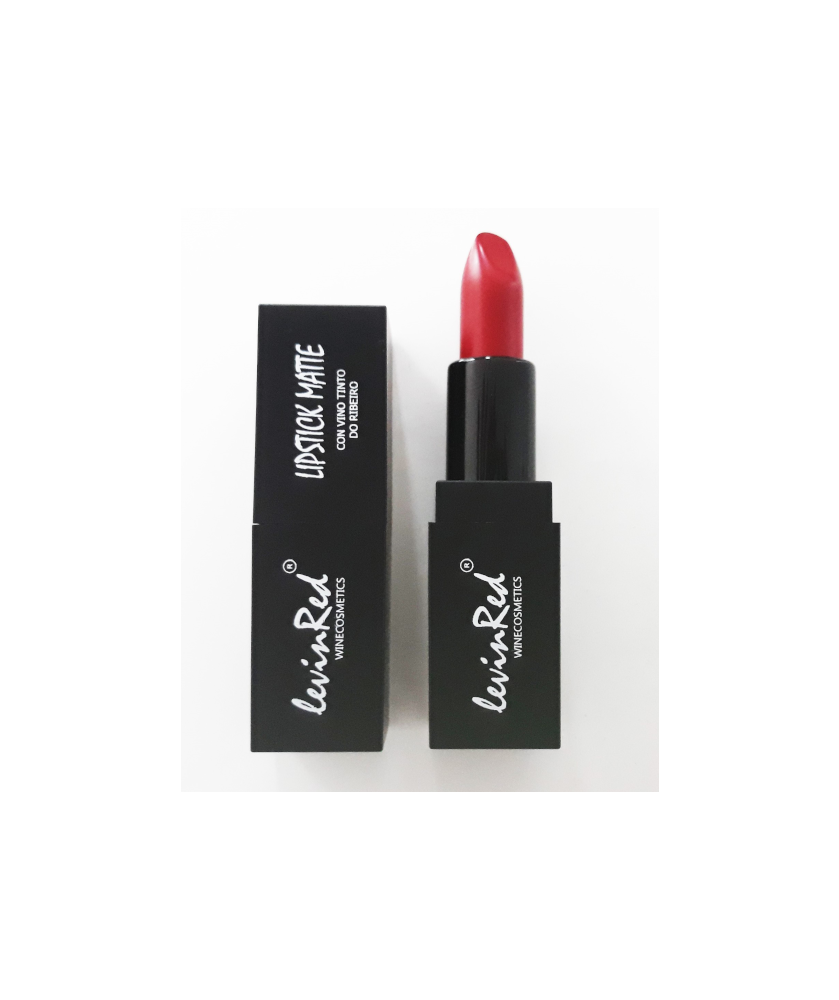  
LEVINRED LIPSTICK
Pago Seguro
Envíos en 48/72 horas
15 días de devolución
General characteristics:
Its composition contains 98.19% natural ingredients, of which 84.58% are organic.
The skin of the lips is different from that of the face, very thin, sensitive and fragile and lacking melanin and sebaceous glands, it has no protection against external aggressions. Therefore, changes in temperature or environmental dryness lead to dehydration and can lead to cracks.
Our lipstick levinRed offers you all the protection and repair for the care of your lips with natural ingredients providing hydration, softness and an anti-aging effect thanks to its main component, red wine and the large amount of essential oils and vitamins that make up its formula. Our lipstick will not only help protect your lips but also beautify them thanks to its matte reddish tone.
This product in addition to red wine contains:
• Sweet almond oil: Almond oil has emollient, softening and moisturizing properties. Almond oil is chemically a triglyceride of vegetable fatty acids. The unsaponifiable fraction of the sweet almond, mainly made up of squalene, tocopherol and phytosterols, guarantee the skin's supply of highly nutritious substances. The topical application of the unsaponifiable vegetable acts, favoring the tonicity and elasticity of the skin.
• Jojoba oil: Apart from its excellent emollient action on the skin that provides deep hydration and greater softness, it has a special characteristic that makes it essential for deep hydration of the stratum corneum since it creates a non-greasy lipid protective layer, giving a efficiency similar to mineral oil.
• Castor Oil: It is a valuable ally of our beauty, thanks to its regenerative power and its soothing properties.
• Cotton oil: With emollient, moisturizing and nutrient properties that provide elasticity to the skin. The presence of fatty acids collaborates in the regenerative effect of the tissues and helps to restore the lipid barrier of the skin in cases of fatty acid deficiency.
• Vitamin E: It has many properties, but stands out for being known as the vitamin of youth and beauty. It is an antioxidant that protects cells from all external aggression such as pollution, pesticides and stress, the main cause of premature aging. Vitamin E also contributes significantly to energy production.
• Wine: Wine has skin conditioning properties, being rich in resveratrol it works as an excellent antioxidant, caring for and protecting the lips.
How to use:
Apply generously to the desired area with a light massage. Do not apply on mucous membranes, or open wounds, or in children under 2 years of age. Avoid contact with the eyes. Keep out of the reach of children. Do not eat.