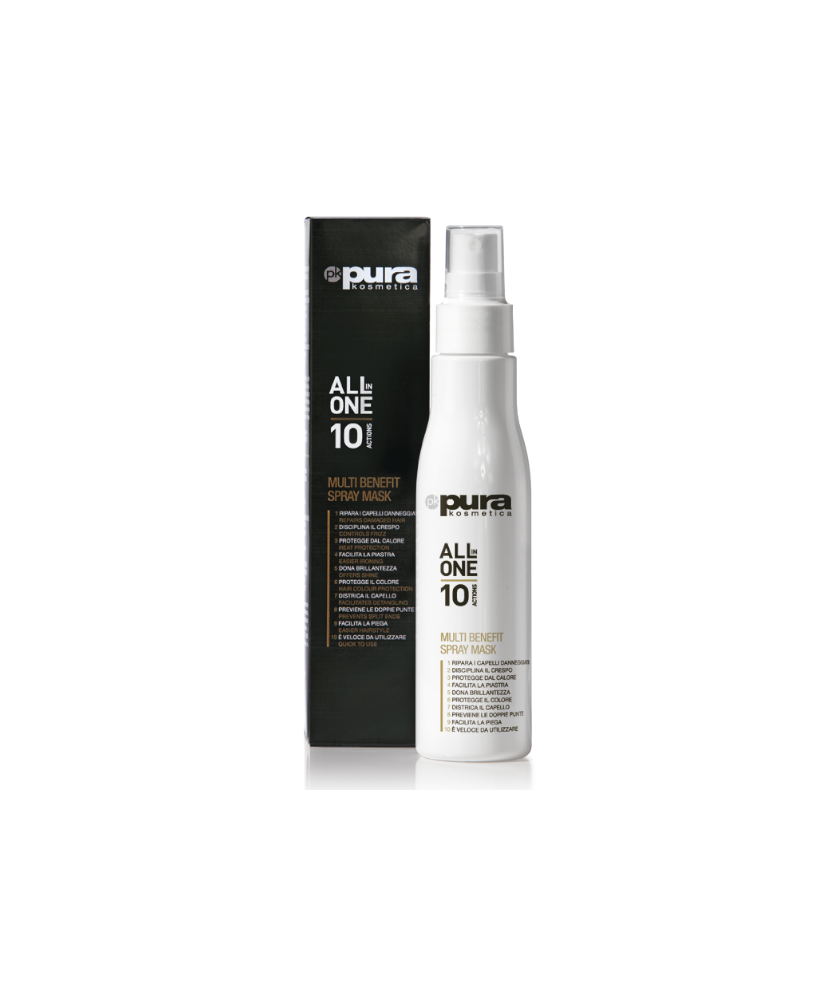  
PURA ALL IN ONE 150 ml
Pago Seguro
Envíos en 48/72 horas
15 días de devolución
Multifunctional treatment for hair without rinsing which combines the consistency and the properties of a mask with the convenience and speed of a spray.
10 BENEFITS
Repairs damaged hair
Controls frizz
Heat protection
Easier ironing
Offers shine
Hair color protection
Facilitates detangling
Prevents split ends
Easier hairstyle
Quick to use
DIRECTIONS
To treat dry, damaged or dull hair apply to clean, towel dried hair. Apply on dry hair to revive your hair style, adding body, volume and shine.
Spray while measuring the amount according to the porosity and length of the hair, distributing along the entire length and ends. Do not rinse and then finish, brush or straighten.
NATURAL ACTIVE INGREDIENTS
Goji berries - anti-oxidant, protecting against UV rays
Carob - anti-ageing, nourishing and soothing
Cherry - anti-ageing, nourishing, energising
Walnut - detoxifying, nourishing, protects color
Crambe Maritima (sea kale) - marine plant that protects hair from heat source. Protects and preserves hair color for longer and adds shine
Wasabia Japonica - its antioxidant power makes it ideal on dyed hair to preserve and protect the color