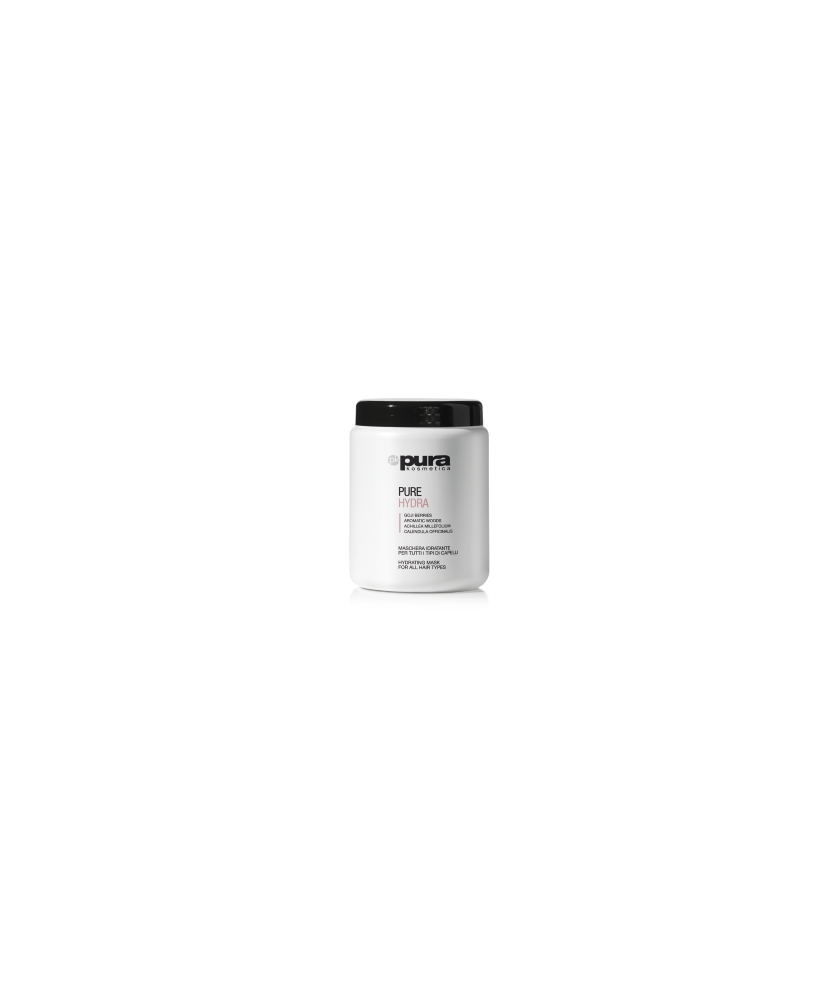  
PK PURA HYDRA MASK 1000 ML.
HYDRATING MASK
FOR ALL HAIR TYPES
Pago Seguro
Envíos en 48/72 horas
15 días de devolución
Ideal cream for untangling hair and maintaining hydrolipidic balance. The yarrow and calendula enriched formulation have a protective and antioxidant effect on the hair shaft.
DIRECTIONS
Apply the product on clean and towel dried hair. Let it set for a few minutes and rinse.
NATURAL ACTIVE INGREDIENTS
Goji berries - anti-oxidant, protecting against UV rays
Carob wood- anti-ageing, nourishing and soothing
Cherry wood- anti-ageing, nourishing, energising
Walnut wood- detoxifying, nourishing, protects color
Yarrow - astringent, healing
Calendula - moisturising, protective