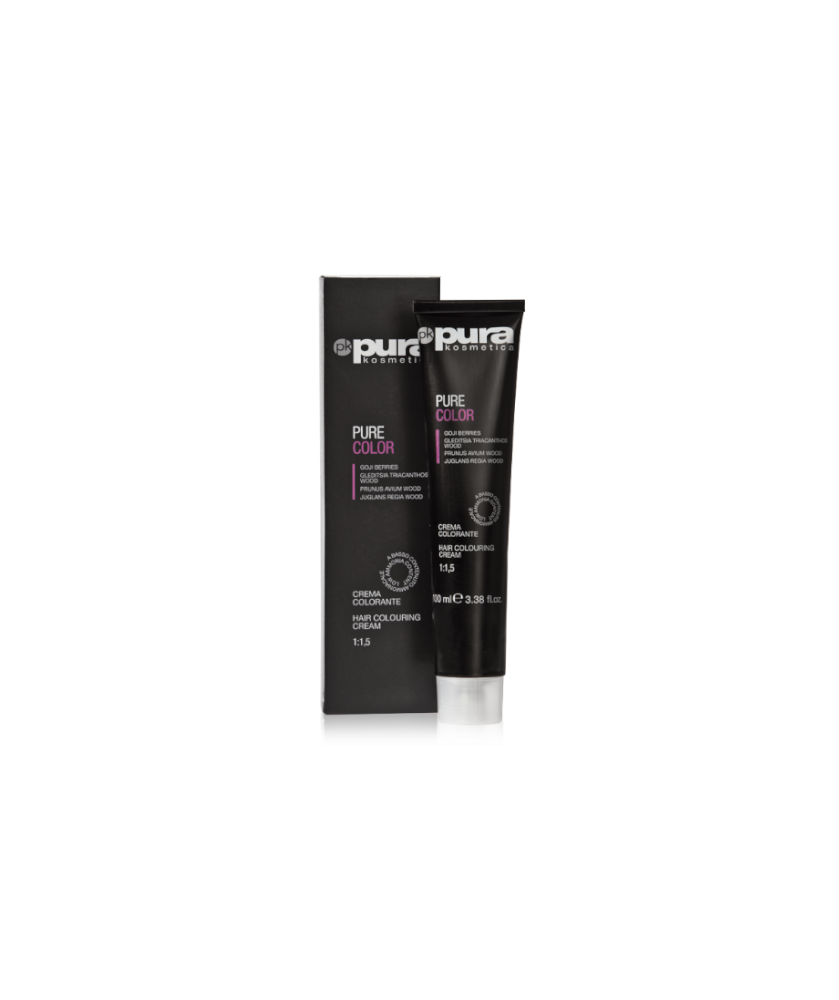  
PK PURA COLOR 0/0
PK PURA COLOR 100 ML. 0/0 NEUTRO
Pago Seguro
Envíos en 48/72 horas
15 días de devolución
A creamy and homogeneous mixture with low ammonia content for a rich, bright, intense and long lasting color result.
Natural cosmetics: Formula enriched with totally natural elements: Goji berries and a mixture of aromatic wood extracts, such as Algarrobo, Cherry and Walnut wood that give luminosity, elasticity and softness.
Emulsified dormula of oil in Water o/w: to properly mix the water-soluble ingredients and facilitate their immediate distribution, thus favoring better pigment penetration.
Low ammonia contect: pure Color contains between 1.5% and 3% ammonia a less aggressive formula that respects aven more the hair fiber.
100% gray hair coverage: Its coold base allows for optimal coverage, maintaining extreme intensity and lasting colour.
Uniform result: a homogeeous colour at the root, meddle and ends.
DIRECTIONS
First treatment: start at the back of the head by applying the mixture obtained, strand by strand, from about 2 cm from the scalp along the entire length of the hair. Let it set for 20 minutes while preparing the other color for the base and apply. Let it set for 30 minutes for a total of 50 minutes.
For regrowth: start from the front down to the back of the neck. Setting time is 30 minutes (40/50 minutes for super lighteners)
Rinse: Emulsify the colour well before, without adding water, then add water in small amounts. Rinse thoroughly. Shampoo, rinse and finish with the acidifying after-color treatment. Let it set for a few minutes and then rinse.
Dilution: 1:1,5